A new epigenetic mechanism mediating tumor suppression by Polycomb proteins
The Cavalli lab (Institute of Human Genetics, Montpellier) shows that a complex of Polycomb group proteins has a tumor suppressor activity that depends on its specific binding to hundreds of genes involved in the control of proliferation, cell signaling and polarity. This activity was discovered in Drosophila, but the same chromosomal binding pattern is observed in differentiated human cells, suggesting that this phenomenon might be conserved in some human tumors. This study, published in the journal Nature Genetics, opens new perspectives in the field of carcinogenesis.
Polycomb Group proteins (PcG) are evolutionarily conserved epigenetic factors originally discovered in the fruit fly Drosophila melanogaster as repressors of homeotic gene expression. The canonical view is that PcG proteins exert their function via the sequential action of two protein complex called PRC2 and PRC1 that maintain the cellular memory of transcriptional repression throughout development.
Nevertheless, PcG proteins are also involved in many other biological functions, such as the renewal of stem cells and cancer processes. The Cavalli lab had previously shown that mutations in the gene polyhomeotic, a Polycomb group gene, could induce neoplastic cancers in flies. This tumor suppressor function involved the repression of the Notch signaling pathway. This link between Polycomb and Notch, a major oncogene, paved the way to a systematic analysis of mutations in different PcG genes. The present study reveals that only mutations affecting PRC1 members lead to tumorigenesis, whereas mutations affecting PRC2 do not affect cell proliferation. This result thus calls for a revision of the mainstream view that in which PRC2 and PRC2 function in a collaborative and sequential manner to repress their target genes.
In order to get insights in this phenomenon, the team, led by Anne-Marie Martinez and Giacomo Cavalli, performed a comparative analysis of the genome-wide distribution of PRC1 complex members during development. This work revealed that, between the embryonic and larval stages, a massive wave of PRC1 recruitment, independent of the action of PRC2, brings PRC1 at hundreds of target genes involved in the control of proliferation, cell polarity and signaling. These genes become overexpressed in larvae mutant for PRC1 subunit, whereas they are unaffected by PRC2 mutations.
This study shows that a major physiological role of PRC1 is actually to fine tune, both temporally and spatially, the expression of genes whose deregulation leads to tumor formation. This dynamic redeployment of PRC1 during development seems to evolutionarily conserved. While in human stem cells the PRC1 complex co- localizes with its cognate H3K27me3 epigenetic mark that depends on PRC2 function, in differentiated cells PRC1 gets recruited to a large group of active, H3K27me3 depleted genes that control cell proliferation and signaling , similar to what occurs in Drosophila larvae. Future studies in Drosophila and humans should allow to elucidate this phenomenon and potentially lead to diagnostic and therapeutic applications in carcinogenesis.
Citation
Massive Coordinate redeployment of PRC1 proteins suppresses tumor formation during Drosophila development.
Vincent Loubière, Anna Delest,, Aubin Thomas, Boyan Bonev, Bernd Schuettengruber, Satish Sati, Anne-Marie Martinez and Giacomo Cavalli.
Nature Genetics (2016), doi:10.1038/ng.3671
Corresponding authors:
Giacomo Cavalli
Institute of Human Genetics
CNRS UPR1142- University of Montpellier
141, rue de la Cardonille
34396 Montpellier
Phone 04 34 35 99 70
Giacomo.Cavalli@igh.cnrs.fr
Anne-Marie Martinez
Institute of Human Genetics
CNRS UPR1142- University of Montpellier
141, rue de la Cardonille
34396 Montpellier
Phone 04 34 35 99 69
Anne-Marie.Martinez@igh.cnrs.fr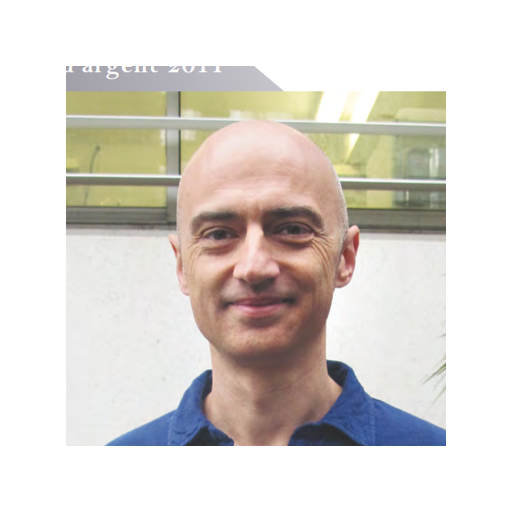 Giacomo Cavalli
Giacomo Cavalli discovered transgenerational inheritance of chromatin states in metazoan by working on Polycomb and Trithorax group proteins in
Drosophila
during his post doc in the lab of Renato Paro.
The Cavalli lab has shown that the 3D structure of chromosomes can be epigenetically heritable and that it contributes to genome regulation. Furthermore, they provided the first high-resolution description of the principles of genome folding in metazoans.
Finally, the Cavalli lab showed that PcG proteins regulate cell